What Is ForeseeHome?
ForeseeHome helps your doctor detect wet AMD earlier so treatment can begin earlier
The ForeseeHome AMD Monitoring Program is a remote monitoring service that acts as an early warning system for your eyes to help detect wet AMD early and help you maintain your vision. The Notal Vision Monitoring Center, provider of ForeseeHome, is here to help.
The dedicated medical professionals at the Notal Vision Monitoring Center work with you over the phone and guide you every step of the way. They help with:


Insurance benefits verification and coverage options

Program enrollment
Shipping you the device
Device set up and training
Continuous program support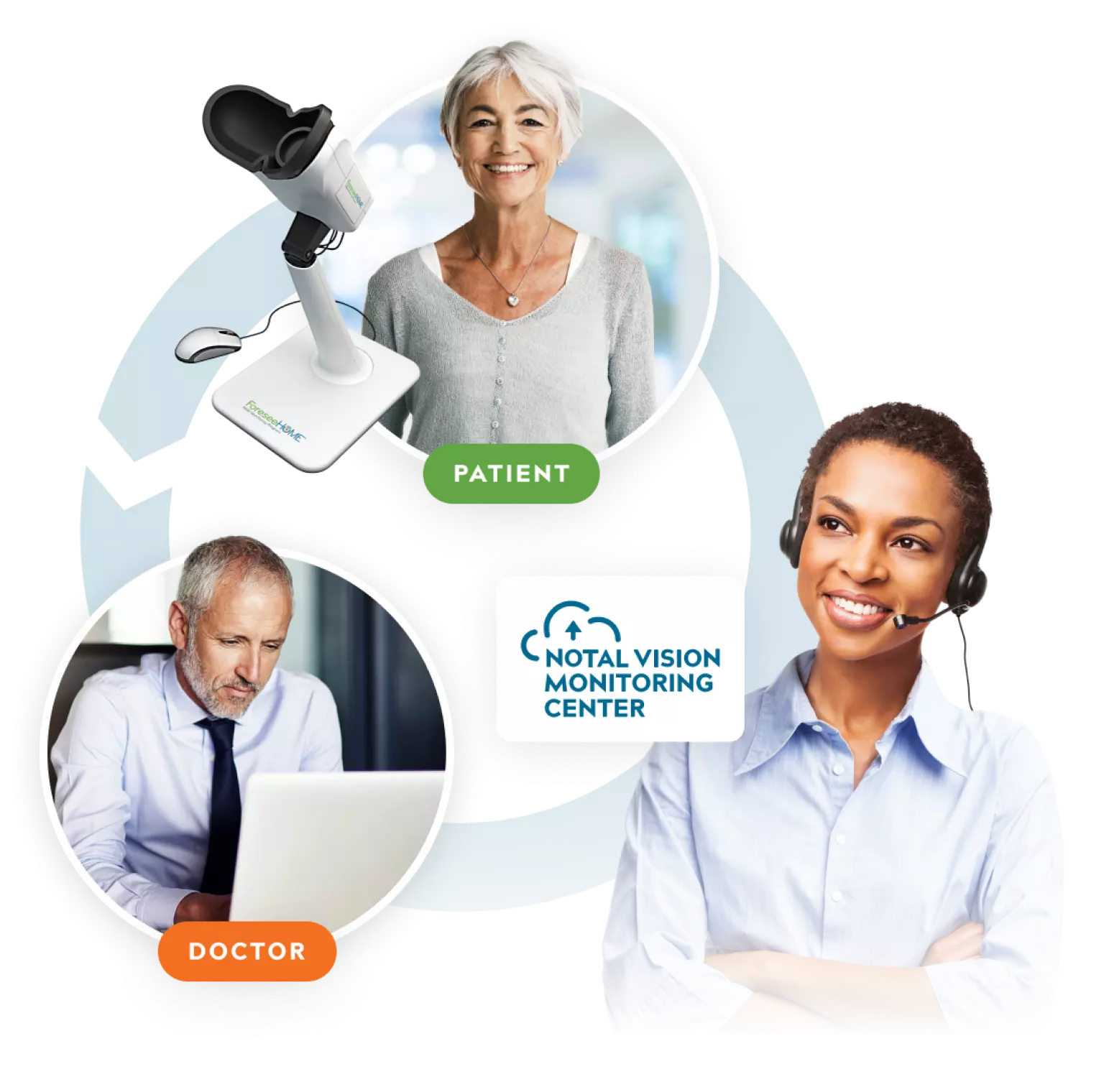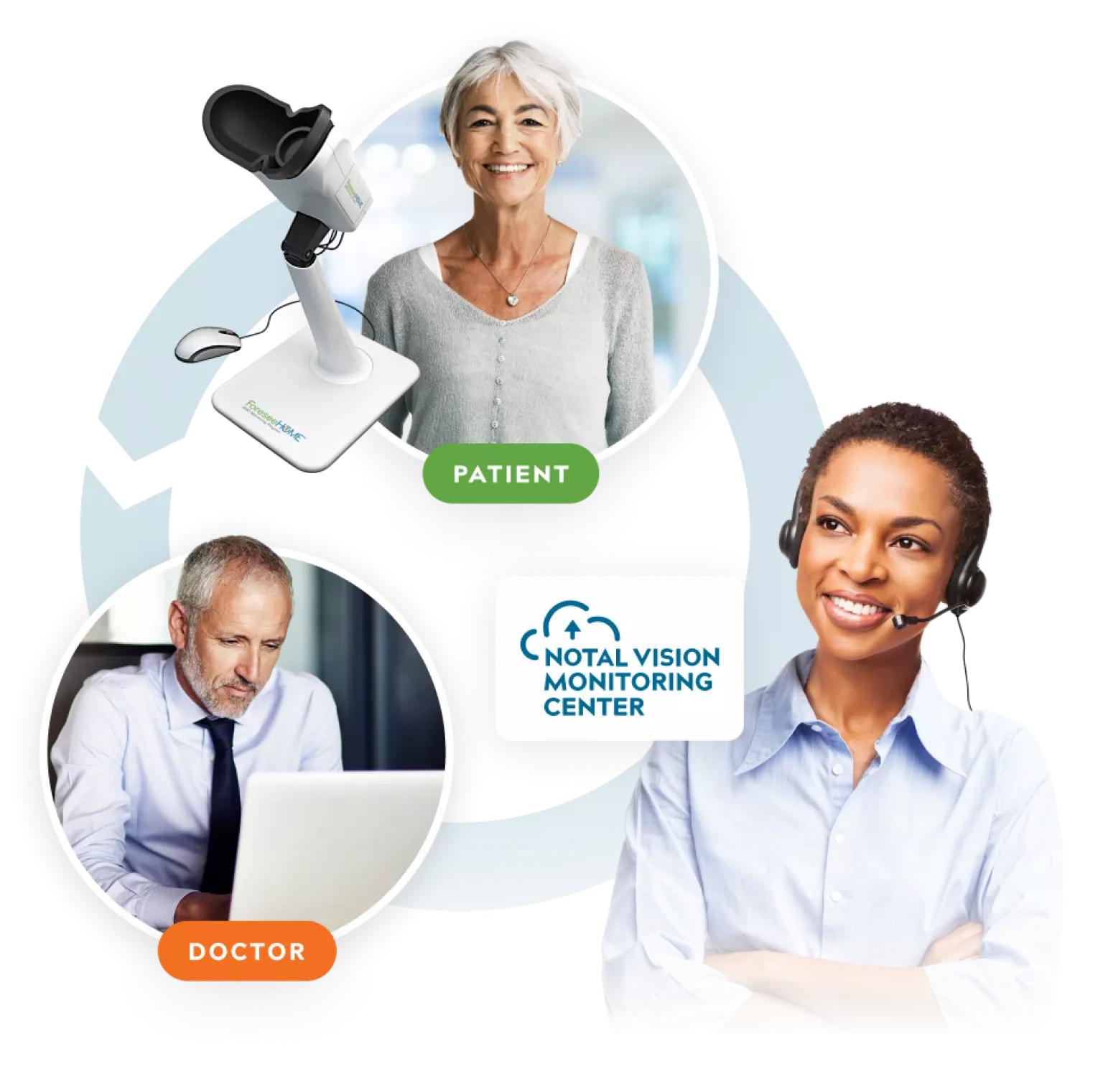 The monitoring program includes an easy-to-use, in-home device that checks for changes in your central vision, which you may not see or notice on your own, using a short and easy daily test.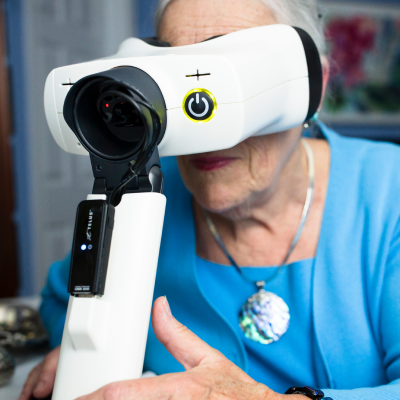 Turn the Device On
Turn on the device and look into the viewfinder to begin testing.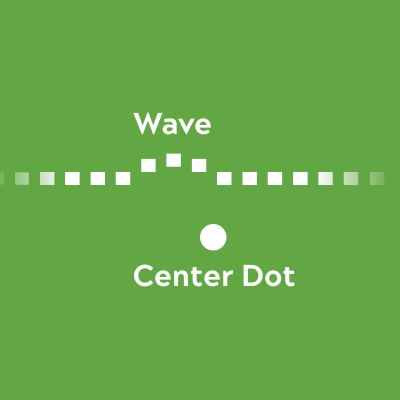 Take an Easy Test
A bump will appear and then disappear. Use the mouse provided to click where the bump appeared and return to the center dot.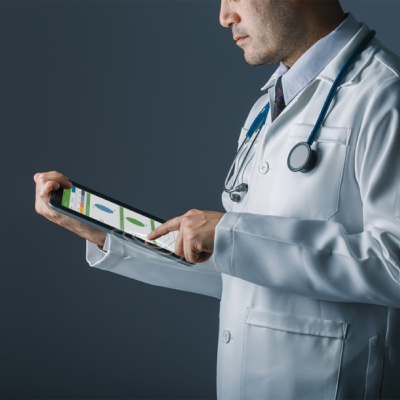 Your Results are Sent
Data from each test is sent to the Notal Vision Monitoring Center for evaluation and then provided to your eye doctor.
During the test, a series of dotted lines flash on the screen and disappear.
Using a computer mouse, you are asked to click where you saw a distortion, which looks like a bump or wave, on the dotted line.
The test takes a couple minutes per prescribed eye,
 per day.
Data from each test are automatically sent to the Notal Vision Monitoring Center, the provider of ForeseeHome, and made available to your doctor.
If a change in your test scores is detected, the Monitoring Center alerts your doctor, who will then determine the best course of action.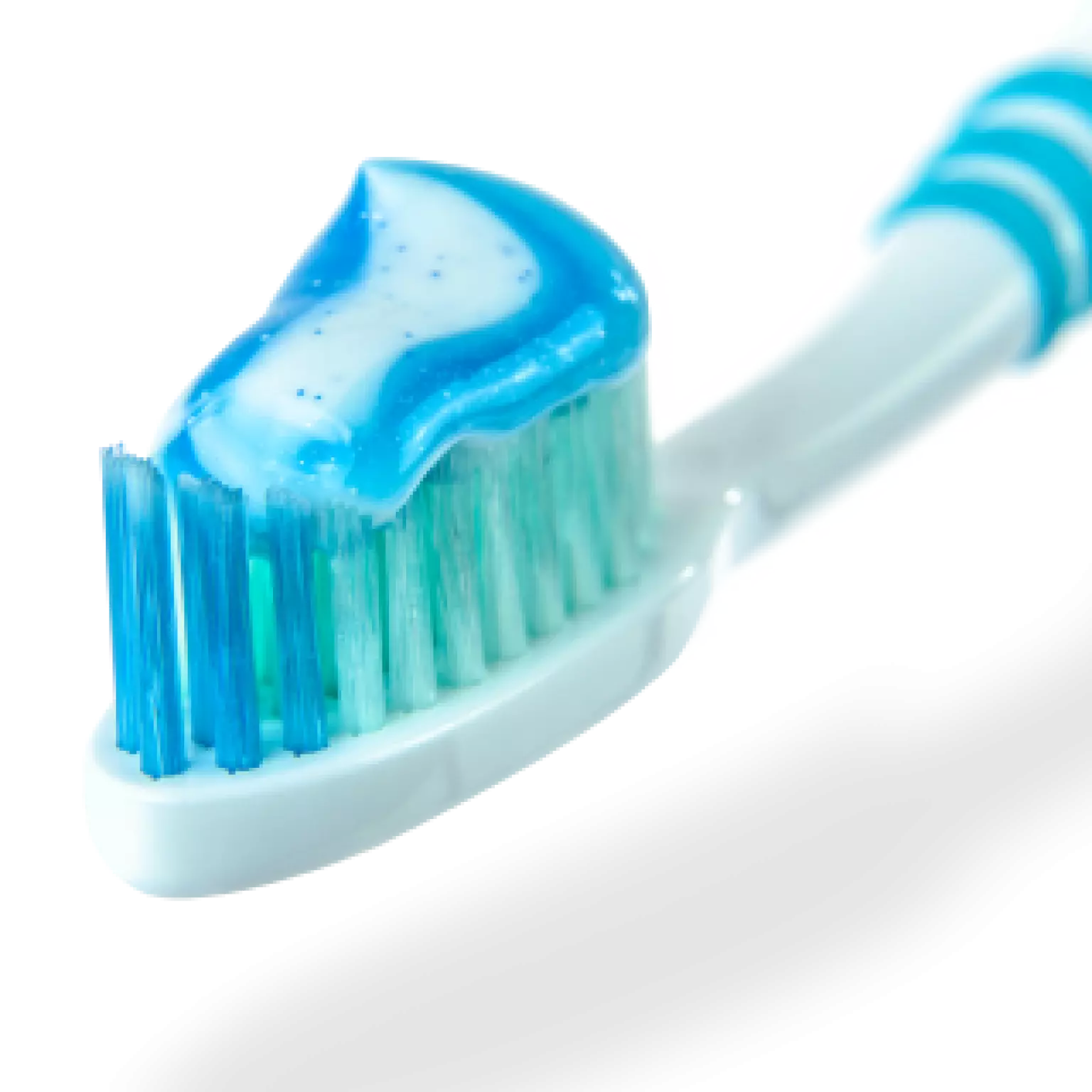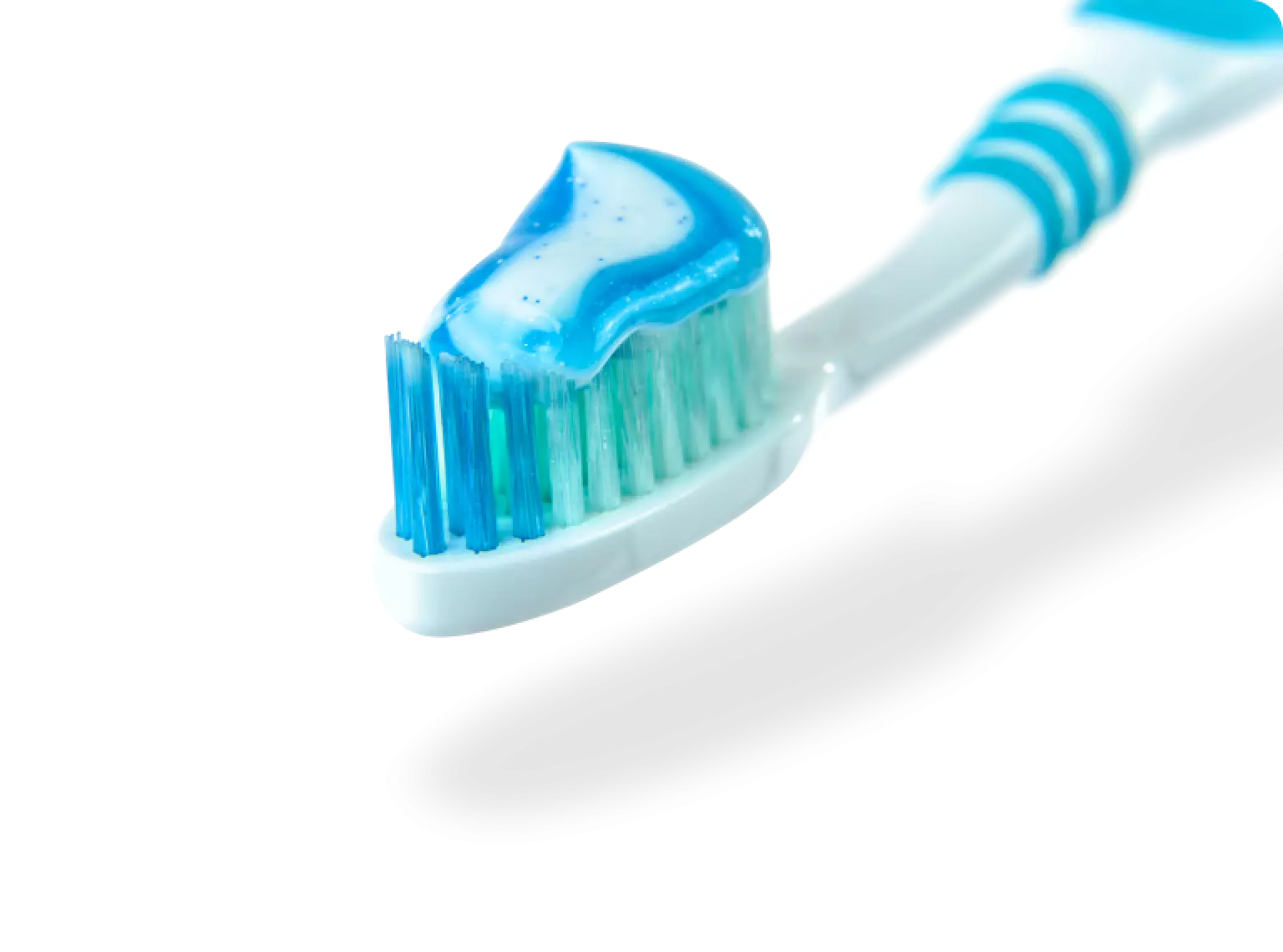 Regular, at-home monitoring is like brushing your teeth—it's a good, healthy habit you do every day to help preserve vision.
Insurance Coverage
We work with all insurance plans to determine and secure the best possible coverage for you.
Patients with Traditional Medicare Part B and a secondary supplement plan could have out-of-pocket costs as low as $0 per month.
Patients with Traditional Medicare Part B and no secondary supplement plan owe $15.58 per month once their yearly Medicare Fee-for-Service Part B deductible is met.
Medicare Advantage, Medicare Replacement or Commercial Insurance plans will require further verification to determine a monthly out-of-pocket cost.
Patients who do not qualify for any insurance coverage will pay a $77.90 per month monitoring fee.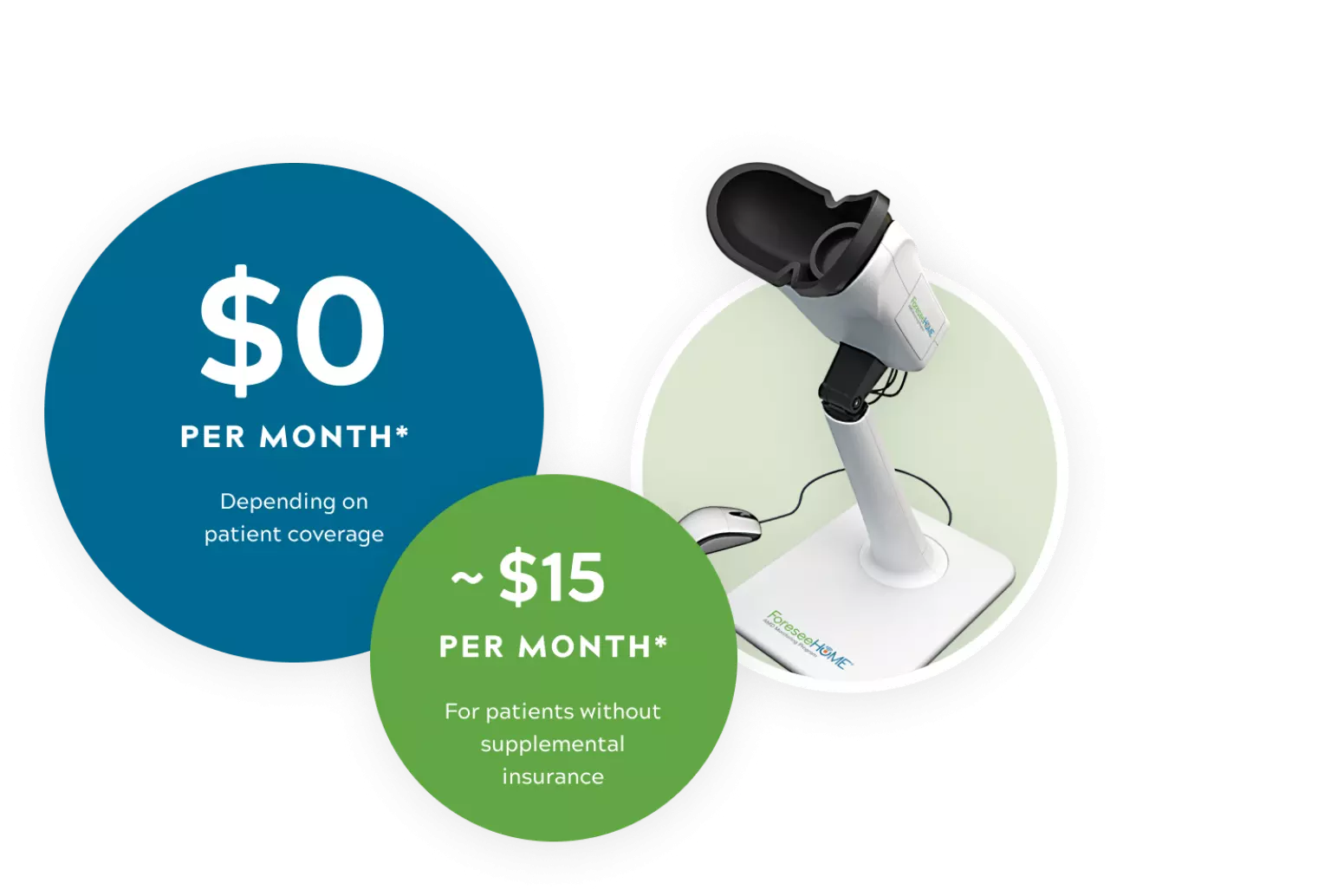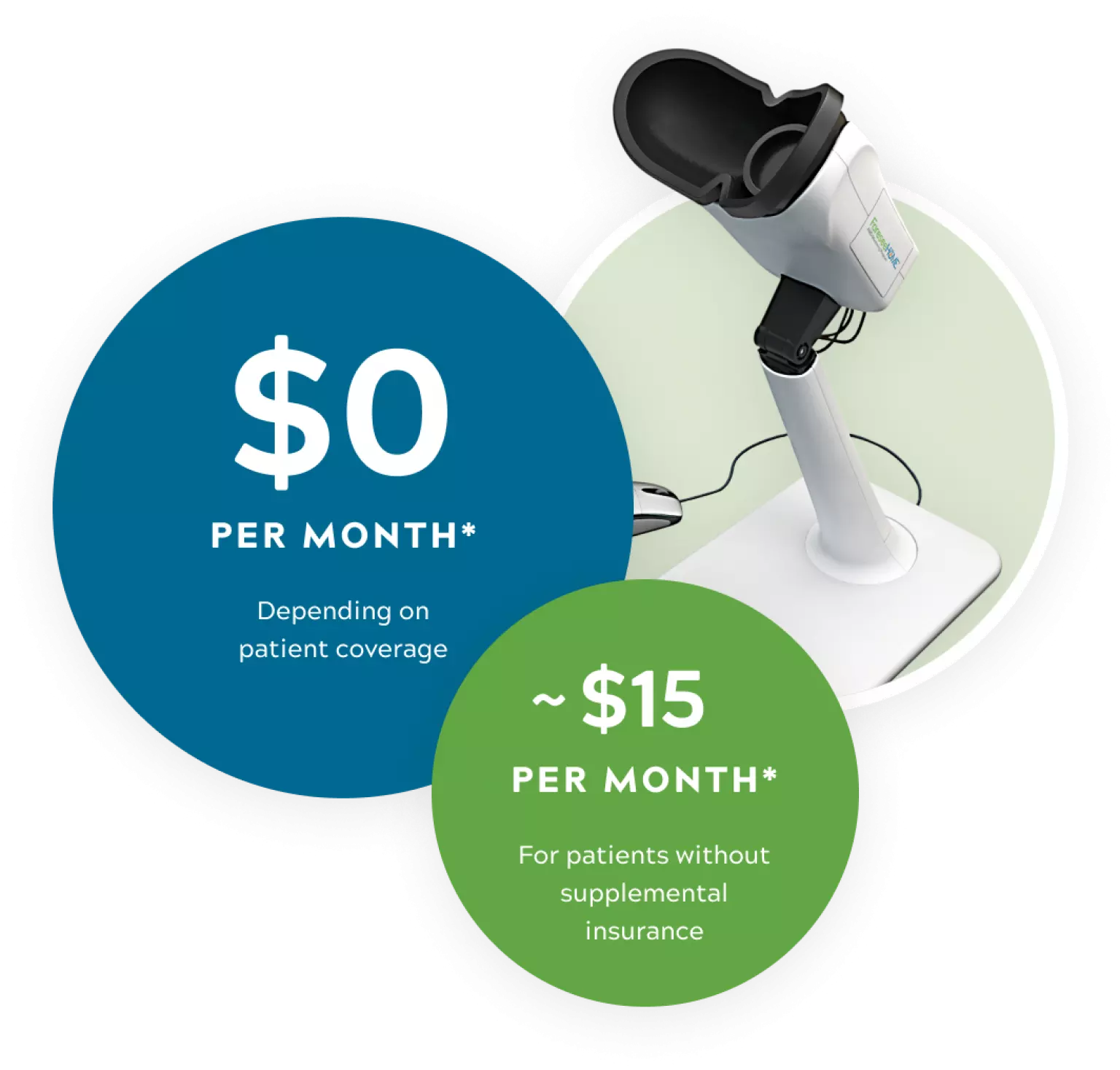 Have questions about ForeseeHome? View "Frequently Asked Questions" for answers to common questions.
View FAQs